These are the Exhibitors who took part in the 2019 Birmingham History Fair on 28th Sept.
---
LIST OF EXHIBITORS in 2019 – click each name for more details
Exhibitors details
---
Lickey Hills Local History Society
The Lickey Hills Local History Society was formed in 1972 to promote and encourage the study of the history of Cofton Hackett, Barnt Green, Rednal, and the Lickey. In 1987 it merged with its slightly older neighbour the Rubery Historical Society which was founded in 1967.
Members of the Lickey Hills Local History Society have spent a lot of time compiling data from the war memorials situated in and around the Lickey Hills which has been entered into a database. This is an ongoing project so we will continue to add more information as we identify it. If you have any information that you feel should be included, or suggestions for further development please contact us via the website.
We will have a display highlighting the work we have done researching the WW1 Gun Butts on the Lickey Hills in the Bilberry Hill quarry. This was where reconditioned artillery pieces from the Austin works were tested and for which we had a National Lottery Grant to do the research which had an archaeological aspect to it.
Website: ccgi.lickey.plus.com
---
Friends of Key Hill & Warstone Ln Cemetery
The Friends of Key Hill Cemetery was established in 2004 by a small group of people who were concerned at the deterioration of the cemetery and alarmed at the potential loss of an important part of Birmingham's heritage.
In 2009 Warstone Lane Cemetery was included, combining both the Jewellery Quarter Cemeteries.
Volunteers of the Friends are the only group to maintain the cemeteries, restore gravestones, or research the lives of those who rest in these important historic cemeteries. We can assist the public with details of their family graves.
The Friends conduct guided tours on the second Sunday in the month except for December. These tours are free for paid-up members.
The Friends attend the Jewellery Quarter Festival in July plus local history fairs and attend the Heritage Open Days in September.
All proceeds from sales, memberships and tours go towards the restoration of the gravestones.
Website: friendsofkeyhillcemeterywarstonelanecemetery
---
Balsall Heath Local History Society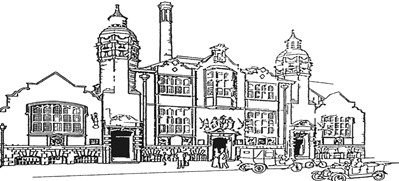 Balsall Heath Local History Society (BHLHS) was established in 1980 and since then has gone from strength to strength, aiming to foster links across different cultural and age groups by promoting and exploring local, community and family heritage. We undertake exhibitions; publications; heritage trails; oral history; work with schools and specific projects. Our base at The Old Print Works, Moseley Road houses a large collection of artefacts, photographs, books and maps. Monthly meetings are held at The Venture, Malvern Street with speakers on a wide range of subjects.
Our current Heritage Lottery Funded project is "The Lost Children". This is the story of The Children's Emigration Homes which were founded in 1872 in Highgate and took about 6000 children to Canada in the years to 1948.
Facebook: Balsall Heath Local History Society
Website: www.balsallheathhistory.co.uk
Contact: info@balsallheathhistory.co.uk
---
West Midlands Fire Service Heritage Group
The group consists of nine members made up of retired members of the fire service plus two from the general public all with an interest in the fire service history.
We are always looking for donations of books, photographs, equipment and also to record interesting stories of people and events that took place within the local fire service. We research the history of our brigades and answer inquiries from the general public regarding family members who have served in the brigade 1874-1941. We also attend fire station open days and local fairs.
We have a museum open to the public by appointment only (we are all volunteers so notice is required to man the museum at the moment). We have an email address so if you require any further help or information please contact the Heritage Group on heritage.group@wmfs.net
---
West Midlands Police Heritage, Steelhouse Lane Lock-up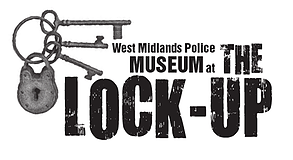 West Midlands Police are currently working on a heritage project to create a new police museum at the former Lock–Up facility in Steelhouse Lane. The heritage team currently run open days for the public in addition facilitating school visits, Brownies, Rainbows, Cubs, Scouts and history groups. The building dates from 1891 and was the main custody facility for Birmingham City police and the West Midlands police since its formation in 1974.
The Steelhouse Lane Lock-up was in use until 2016 and many of the original Victorian features are still present, alongside more modern custody facilities. The Grade II listed building shows how a mini prison operated in a busy city centre for well over a century.
More details can be found on our Website WMPeelers.com We are also on trip advisor as one of the best top five best attractions in Birmingham.
---
Midland Ancestors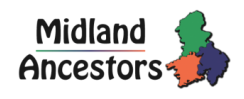 Midland Ancestors is the local family history society, founded in 1963, for those with interests in the pre-1974 counties of Staffordshire, Warwickshire and Worcestershire.
We help family historians to research the wide range of genealogical and heraldic records which are available through on-line resources, transcriptions and publications held in our Reference Library and Family History Centre in Margaret Street in Birmingham.
We further promote interest and research into Family History through local monthly meetings in our three counties, a quarterly magazine, exhibitions (such as this one) and regular visits to The National Archives at Kew.
Website: midlandancestors.uk
---
Smethwick Local History Society

Our founding aim in 1984 was to promote investigation, recording and preservation of the past in Smethwick. We have produced several publications and the town's earliest complete map (1828); and also placed blue information plaques on 11 sites.
In addition to our monthly programme of speaker's meetings, visits and guided walks, we locate, transcribe and index sources for researching Smethwick's history in local, regional and national repositories.
LOCATION: We meet at Bearwood Baptist Church, corner of Rawlings Road/Bearwood Road, Smethwick, B66 4HA
Website: www.smethwicklocalhistory.co.uk
---
Federation of Family History Societies

The Family History Federation is your "One Stop" for family history information. We represent over 170 member organisations in the UK.
Visit our stand to pick up a FREE 'Really Useful Information Leaflet' plus a free copy of our 'My Family Tree Booklet' – fantastic for getting your children and grandchildren involved. Our volunteers can help point you to family history societies or other member bodies capable of assisting with your research.
We publish and distribute a large variety of books, many of which will be available for purchase at great prices. Come and browse! Finally, don't forget to sign up for our FREE e-newsletter at the Fair and receive a FREE credit-card-size magnifier.
Visit our Website: www.familyhistoryfederation.com
Email: info@ffhs.org.uk Telephone: 01263 824951
---
Midland Painting Group
The Midland Painting Group was founded over 60 years ago in Birmingham and we are a small, friendly group open to all, from those appreciating art but not making it themselves through absolute beginners to experienced artists.
We aim to foster interest in all the visual arts and encourage creativity.
Meetings cater for a broad range of interests and comprise demonstrations by professional artists, talks, workshops and appraisal of members work. Wehold several exhibitions a year at various public venues across a wide area (participation purely voluntary).
Meetings:- 7:00 – 9:00 pm 2nd Friday of months March – November
Venue: – Queen Alexandra College, Court Oak Road, Harborne, Birmingham.
Membership: £30.00
Further details: tel. 0121 427 1916
---
Friends of Birmingham Archives & Heritage
The Friends of Birmingham Archives and Heritage (known as FoBAH) was set up to promote and support the work of Birmingham Archives and Heritage in making their historical collections available to as wide an audience as possible. Members are able to attend meetings, talks, visits, social events and other activities relating to Birmingham's history.
Contact fobah@outlook.com to find out more about us.
---
The Coffin Works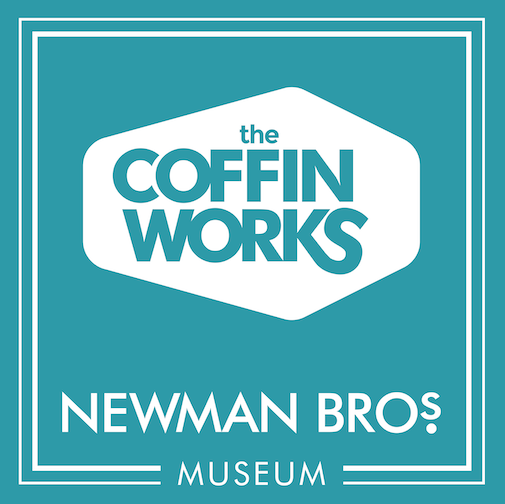 The Coffin Works is a museum in Birmingham's Jewellery Quarter. Costumed guides lead tours around the time capsule factory, where the workshops are full of original stock and tools. Experience sights, sounds and smells of factory life, including machinery demonstrations. Hear stories about workers, owners and the trade; how Newman Brothers' produced some of the world's finest coffin furniture for over 100 years, including the fittings for the funerals of Joseph Chamberlain, Winston Churchill and Princess Diana.
The Coffin Works is at 13-15 Fleet Street, Jewellery Quarter, Birmingham, B3 1JP
Website: www.coffinworks.org
---
Jewellery Quarter Research Trust
The JQRT is a not-for-profit trust whose aim is to research the history and times of people and places in and around Birmingham's Jewellery Quarter particularly the two historic cemeteries at Key Hill and Warstone Lane. The Grade II* and Grade II cemeteries are an important part of Birmingham's history and heritage but more than that they are a valuable lesson to teach and inspire young and old of the skills and opportunities that still exist in this great city.
The JQRT already provides families, researchers, academics and students with searchable databases, biographical and cultural information and is part of a Heritage Lottery Fund bid to develop and widen its activities.
The cemeteries are the last resting place of eight of Birmingham mayors, of alderman, councillors, M.P.s, industrialists, ministers, politicians, a holder of the Victoria Cross and many hero's of war and of reform, a British royal ancestor and the son of an aboriginal king, and of tens of thousands of people who, by their skills and determination helped make Birmingham the great city it is today.
Website: www.jqrt.org
Contact: enquiries@jqrt.org
---
The Birmingham & Midland Institute
The Institute has been at the heart of Birmingham's cultural life for over 150 years. Originally founded by Act of Parliament in 1854 for the 'Diffusion and Advancement of Science, Literature and Art amongst all Classes of Persons resident in Birmingham and Midland Counties', the BMI is a membership organisation which has a thriving programme of cultural and educational activities, including a wide spectrum of arts and science lectures, exhibitions and concerts. Both members and the general public are encouraged to participate. The building is also a venue for many externally-organised events and can be booked for conferences and meetings.
The Institute also owns and runs the original Birmingham Library, founded in 1779. The Library collection is gradually growing by the regular purchase of new books, principally in the field of humanities and modern fiction.
The Birmingham & Midland Institute
9 Margaret Street, Birmingham B3 3BS Tel: 0121 236 3591
Website: www.bmi.org.uk
Contact: enquiries@bmi.org.uk
---
Society for History of Astronomy
The Society for the History of Astronomy, aims to:
(i) To promote an academic, educational and popular interest in the history of the science of astronomy and related subjects.
(ii) To encourage new research into the history of astronomy, especially amateur research at the local level, and to facilitate its collation, preservation and publication.
(iii) To bring together those with a common interest in the subject, whether amateur or professional researcher or general enthusiast, and to organise activities for the benefit and interest of the members.
The Society holds a spring and autumn Conference each year and produces regular publications, some of which will be on display and available to purchase on the day. More information about the Society and membership can be found on its website.
Website: www.societyforthehistoryofastronomy.com
Contact: general.secretary@shastro.org.uk
---
Birmingham Philatelic Society

The Society has managed to retain some outstanding items related to the founding of the Society in 1884 and over the past 135 years, gathered together letters, postcards, programmes, menu cards from past dinners, Congress related material and much more. Minutes books recall many outstanding events from the Philatelic Congress to the Centenary Dinner.
The inaugural meeting of the Society took place on 2nd December 1884. This day was recorded in the Birmingham Daily Post for Friday December 5th – "On Tuesday a meeting of gentlemen interested in Philately -which means the science of postage stamps – was held for the purpose of forming a society for the exchange of postage stamps, etc. Mr. J. Botterley was elected President, Mr. W.E. Jeff Vice-President and Mr. C.J. Phillips Hon. Secretary."
The Birmingham Philatelic Society claims the proud distinction of being the oldest of all Provincial Philatelic Organisations, while its Roll has embraced the names of many pioneers who became philatelic giants.
The Society meets every two weeks from February to October at either the Friends Meeting House, Cotteridge or The Birmingham & Midland Institute, City Centre: see our website for more details. Whatever your collecting interests, Stamps, Postcards, Postal History, Cinderellas, Thematics or Ephemera, we are a friendly group of philatelists and you will be most welcome to attend one of our meetings to see what we are all about.
Website: www.birminghamphilatelic.co.uk
Contact: information@birminghamphilatelic.co.uk
---
Harborne Royalty Cinema Trust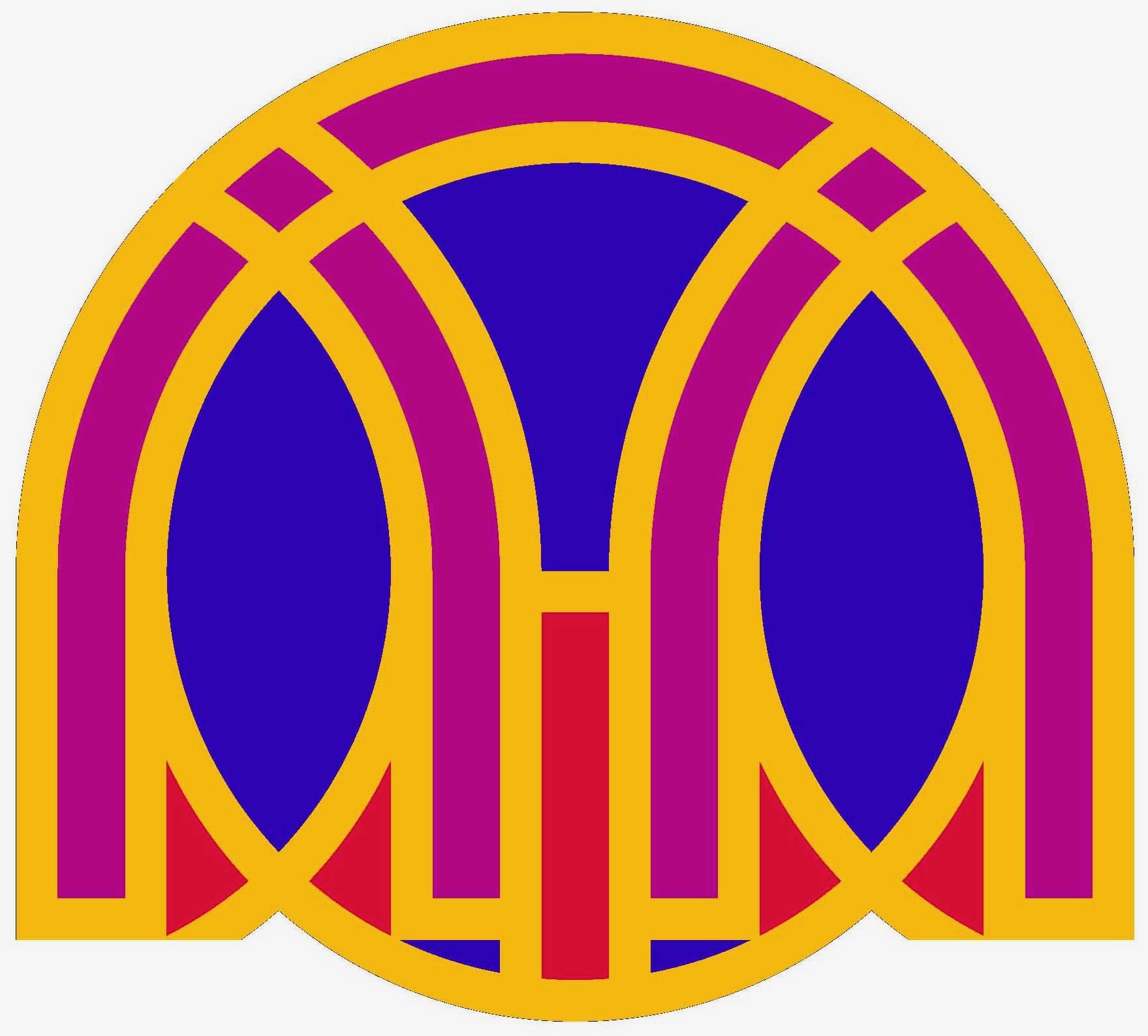 The Harborne Royalty Trust has been set up to save the 1930s Art Deco Royalty Cinema in Harborne.
Our objectives are to ensure the preservation of the Royalty, a Grade II listed building of historical importance and to ensure its ongoing conservation and care for public use. We want to provide a multi-use community building, ensuring urban regeneration and provision of social and community infrastructure for the general public.
We want to ensure the advancement of the arts, culture and heritage by ensuring the provision of mixed use performance, exhibition, entertainment including cinema and community space.
Most importantly we will be working to protect and restore the unique art deco features of the building and showcase its influence on early cinema design.
This is a project to help rejuvenate the west end of Harborne High Street and to ensure the preservation and continued use of the building for the benefit of the public.
Website: www.theroyaltyharborne.co.uk
Contact: chair@theroyaltyharborne.co.uk
---
Made On The Canal
Thomas Parry is an architectural illustrator trading under the name Made On The Canal.
As the name suggests, Thomas lives and works on a narrow boat moored in Birmingham. The name also suits Birmingham, as it is a city that was made (grew) because of the canal network.
Taking inspiration from the world around him, Thomas is fascinated with how buildings and cities develop and grow. People live, work, and say farewell in buildings, and when one is redeveloped or demolished, a large piece of history is lost.
The technical style, in which Thomas applies when creating his images, emphasises the key elements to a building, by highlighting out of reach detailing, and creating a clear, unbroken view of the building. Every stone, decorative tile and simple roof slate will have been designed by someone, so lets take a moment to appreciate the visual delights.
Website: www.madeonthecanal.co.uk
---
Birmingham Air Raids Remembrance Association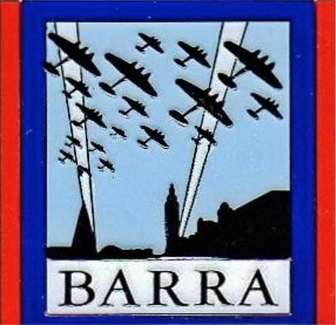 Birmingham Air Raids Remembrance Association is a registered charity with the aim of constructing a suitable memorial to commemorate the 2241 people who lost their lives during the Second World War bombing of Birmingham between the 9th August 1940 and 23rd April 1943.
This was achieved on October 8th, 2005, with the unveiling of the Tree of Life Memorial adjacent to St Martins in the Bullring.
BARRA is also committed to the education of the Public in the events that took place in this city during the Birmingham Blitz. We are continuing to provide talks, exhibitions and educational support to local groups, schools and colleges. We also collect together the wartime experiences and recollections of those who lived through the war, so that their past can be shared with future generations. This has been in part achieved with people's willing co-operation and the successful publication of our book 'Birmingham Blitz – Our Stories' and the re-publication of 'Brum Undaunted' by Professor Carl Chinn.
Website: www.birminghamairraids.co.uk
---
Birchfield Harriers Athletics Club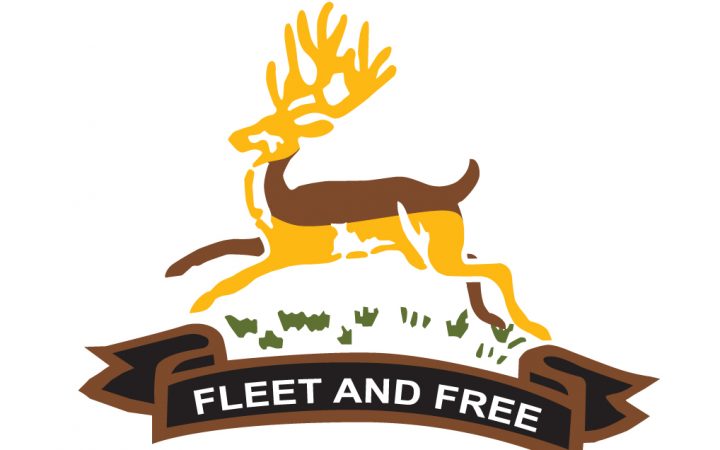 Birchfield Harriers Athletics Club was founded in Lozells in 1876/77 and has always had its headquarters in the Perry Barr area although until 1924 there were also branches across the Midlands. The early club had close ties with Aston Villa FC. The Ladies section was founded in 1922. It's first major successes came in cross-country but over the years its teams have become strong in all disciplines of track and field athletics too, and the club has produced over 100 Olympians since 1908. The first track built by the club was at the Alexander Grounds in Perry Barr, but they moved to the current Alexander stadium nearly forty years ago. W. W. Alexander was one of the early members and a driving force until his death in the 1930's. The club maintains an archive going back to its foundation.
Website: www.birchfieldharriers.com
---
Handsworth Historical Society
Handsworth Historical Society was formed in 1952 and since 1978 has run half the building known as Handsworth Old Town Hall at the corner of Slack Lane/College Road, B2O 2JL, as a community museum. It is a Grade 2 listed cruck cottage, built around 1460, and our half was occupied until 1973. We have a large collection of books/photographs/paintings, many of which are always on display, plus various accessible records on Handsworth's rich past which help us try to deal with local and family history enquiries received from around the world.
We open to the public every month for Coffee Mornings, or at other times by appointment, and welcome school/group visits. We also have speaker meetings at a separate venue from September to May. Please contact us via our website or Facebook.
Website: www.handsworth-historical-society.co.uk
Contact: secretary@handsworth-historical-society.co.uk
---
Ladywood History Group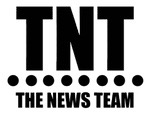 Ladywood History Group is based in the magnificent Victorian Spring Hill Library. The library is open Wednesday, Friday and Saturday and contains a large collection of photographs and memorabilia/artefacts about Ladywood in days gone by. We produce the 'The Brew 'Us Bugle' magazine and other publications, the latest being 'In At The Deep End', memories of Monument Road Baths, produced to celebrate the opening of the new pool in Ladywood, 25 yrs after the previous one was demolished!
Video stories about the area can found at www.tntnews.co.uk
Contact: Norman Bartlam brewusbugle@hotmail.co.uk
---
Andy Maxam Publishing

Local history calendars for Birmingham and the West Midlands. Local history books written and published. Old picture postcards bought and sold. Photographic collection of Birmingham & West Midlands public houses based on the Mitchell & Butlers archive. We have an extensive archive of old photographic images of Birmingham, Smethwick and other selected areas in the Black Country / West Midlands available for reproduction. Please enquire for details. Possibly of use for pub refurbishments.
Maxam Publishing will be selling old collectable postcards of Birmingham
plus a range of local history publications relating to Birmingham.
Also the Vintage Images Calendars for 2020 will be on sale as follows:
Old Birmingham North & Central 2020
Old Birmingham South 2020
Old Harborne 2020
Old Smethwick, Bearwood & Warley 2020
Card / contactless payments can be taken on the day.
Website: www.maxamcards.co.uk
Contact: andy@maxamcards.co.uk
---
Military History Society of West Midlands Police
The Military History Society of West Midlands Police was established twenty-two years ago with a commitment to consider all aspects of military history rather than focus on one particular period.
The Society is made up of serving police employees, retired police employees and non-police members. Indeed the broad cross-section of members, both in age, social background and more importantly, members' remarkable in-depth knowledge on a vast range of military topics, makes the society very special.
The society is extremely privileged to have Dr John Bourne BA PhD FRHistS Hon. Professor of the First World War studies, University of Wolverhampton as our long-standing Patron.
Over the years the society has been privileged to welcome outstanding speakers who have delivered talks on many topics of military history reflecting on the political, strategic, tactical and operational aspects of war, key battles, military leadership – both good and bad, including the social impact war has on individuals and wider society both within the Midlands region and nationally.
This was a particular focus for the Society during the commemorations of the First World War in the last few years, when society members researched the war experiences of those Birmingham City police officers who are named on the Birmingham City Police 1914 – 1918 Roll of Honour. This research project continues and is now focusing on the psychological and social impact on those police officers who returned from the war and continued their policing duties.
Website: www.militaryhistorysociety.com
Contact: enquiries@militaryhistorysociety.com
---
Hay Mills Foundation Trust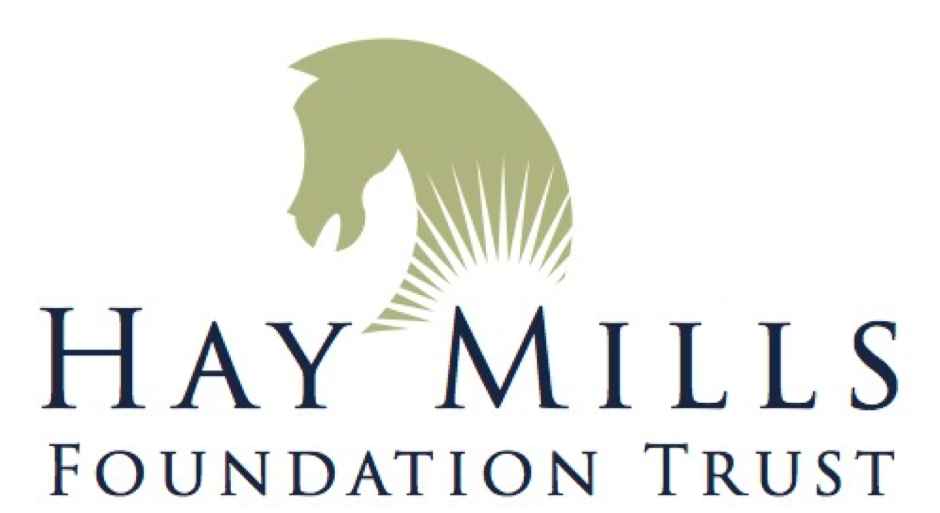 Hay Mills Foundation Trust is a registered charity established in 2014 with the object to preserve the heritage of Birmingham's oldest manufacturing company and to promote the historical significance of its site at Hay Mills. Webster & Horsfall, makers of steel wire, celebrates its 300th anniversary next year. It has influenced world history in subtle but remarkable ways. It was founded before the age of steam and was amongst the first to use steam as a source of power for industrial purposes. Its manufacturing processes and its products have been central to the developments of the Industrial Revolution. In transport from the horse to the aeroplane, in armaments from the sword to the missile. It has served the mining, food, surgical, construction and telecommunications industries The Trust maintains an extensive archive of documents and artefacts relating to the business and the people who worked in it.
Website: http://www.haymills.org.uk
Contact: enquiries@whhl.co.uk
---
Keith Clenton Memorabilia
Football programmes, books, postcards, photographs of Birmingham.
Keith also does talks, presentations and slideshows about Birmingham streets and places. Some of his titles are – Birmingham City Centre Back in Time; Lost Industries and Businesses of Birmingham; Birmingham at War.
Contact: k.clenton@blueyonder.co.uk
---
Birmingham Association of Youth Clubs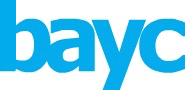 BAYC are a major voluntary youth organisation that has been in existence since 1898, serving youth clubs and youth work across Birmingham and the Black Country. We are part of a national network of associations that are linked to the national UK Youth organisation, and our aim is to support youth clubs, groups and organisations, and the youth workers and young people who are part of our 80 or so affiliated clubs.
We are a registered charity, overseen by a Management Board made up of professional people who have a passion and commitment to young people. We have a proud and successful history of supporting and developing youth work across the region, and have been around for over 120 years and during these years we have collected a wealth of memories, documents and photos. We feel that we have a responsibility to share this history with the wider community.
Website: www.bayc.org
Contact: anne.abbot@bayc.org
---
Andrew Lound
Andrew Lound has been presenting lectures and staging exhibitions for nearly 50 years, participating in over 5,000 events, and regularly tours the UK with his Odyssey Dramatic show. He has also worked in USA, Europe, Australia, Russia, Middle East and North Africa and was the first western science speaker to tour Libya following the removal of sanctions. Due to the success of this work he was asked to return to Libya in 2006 and project manage a science and public awareness team to observe the total eclipse of the Sun, promote safe observation and stage a lecture tour. He has worked in cooperation with The Planetary Society, the world's largest space interest group, for over thirty-years. A graduate of the London Academy of Radio Film and Television, he can be heard regularly on BBC Radio WM where he is known as "The Urban Spaceman" and WM's "Titanic Expert".
Andrew was Curator of the Avery Historical Museum located at Soho Foundry in Smethwick and later worked at Soho House Museum to establish a reputation as an historical guide. He has acted as advisor on a number of television and film productions as well as appearing in many of them. He combines the skills acquired into the trade-marked Odyssey Dramatic Presentations(r) and Lectures(r) that combine scientific knowledge, journalistic research with drama to present a unique performance.
He has four books published 'Lunatick Astronomy', 'Life in the Balance', 'RMS Titanic: Made In the Midlands' and 'The Power of Balance W&T Avery Ltd in the First World War', with a number of books in preparation covering the history of Avery's. Andrew is currently working with Made in Birmingham Television, writing and presenting history programmes including the highly acclaimed 'Streets of Birmingham'. With the BBC he is commenting on space science and history, and Talk Radio commenting on Space science matters.
Website: www.andrewlound.com
---
Shirley Thompson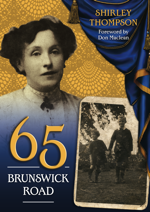 Midland author Shirley Thompson, known for her biographies of several of the region's best known characters, will be launching her 14th publication, a new musical, '65 Brunswick Road', in April 2020 – based upon her own highly-dramatic Family Saga, of the same title.
Shirley, a former teacher, describes herself as a chameleon writer, having produced everything from biographies to fiction, poetry and children's books, over a 22-year period.
Her books reveal the hidden lives of well-known Birmingham characters such as Alton Douglas, wrestler turned actor Pat Roach, nightclub king Eddie Fewtrell and Irish-born businessman Seamus Dunleavy.
For further details, go to www.shirleythompson.me.uk