If you would like to become an Exhibitor on Sunday 25th September 2022,
---
LIST OF EXHIBITORS in 2022 – click each name for more details
Exhibitors details
---
Balsall Heath Local History Society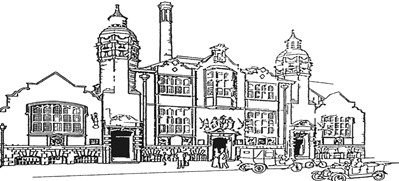 Balsall Heath Local History Society (BHLHS) was established in 1980 and since then has gone from strength to strength, aiming to foster links across different cultural and age groups by promoting and exploring local, community and family heritage. We undertake exhibitions; publications; heritage trails; oral history; and specific projects. Our base at The Old Print Works, Moseley Road houses a large collection of photographs, books and maps. Monthly speaker meetings are held at The Venture, Malvern Street B12 8NN.
Our current project is "The Lost Children". This is the story of The Children's Emigration Homes which were founded in 1872 in Highgate and took about 6000 children chiefly to Canada in the years to 1948. A Blue Plaque has been placed in St Luke's Rd, Highgate this year. The Lost Children Exhibition is running at the Back to Backs until the end of October .
Facebook: Balsall Heath Local History Society and The Lost Children Project
Websites: www.balsallheathhistory.co.uk and www.thelostchildren.uk
Contact: info@balsallheathhistory.co.uk
---
Birmingham Air Raids Remembrance Association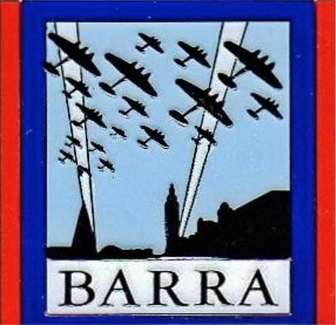 Birmingham Air Raids Remembrance Association is a registered charity with the aim of constructing a suitable memorial to commemorate the 2241 people who lost their lives during the Second World War bombing of Birmingham between the 9th August 1940 and 23rd April 1943.
This was achieved on October 8th, 2005, with the unveiling of the Tree of Life Memorial adjacent to St Martins in the Bullring.
BARRA is also committed to the education of the Public in the events that took place in this city during the Birmingham Blitz. We are continuing to provide talks, exhibitions and educational support to local groups, schools and colleges. We also collect together the wartime experiences and recollections of those who lived through the war, so that their past can be shared with future generations. This has been in part achieved with people's willing co-operation and the successful publication of our book 'Birmingham Blitz – Our Stories' and the re-publication of 'Brum Undaunted' by Professor Carl Chinn.
Website: www.birminghamairraids.co.uk
---
Birmingham Canal Navigations Society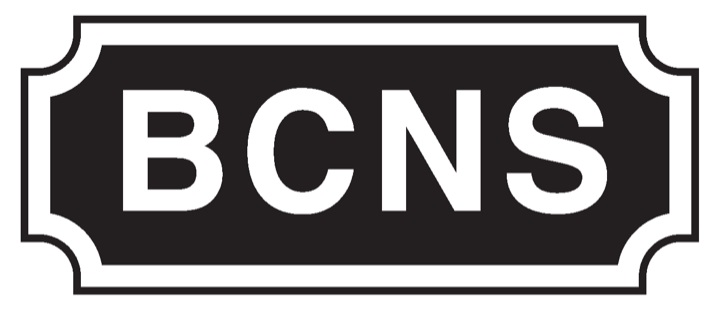 The BCN Society was founded in 1968 in response to threats to the canals of Birmingham and the Black Country which had opened over a period of just under a century from 1769 to 1863. The Society aims to conserve, improve and encourage a wide range of interests in the remaining 100 miles of the network. The BCNS has its headquarters at Titford Pump House, Engine Street, Oldbury. B69 4NL, where meetings and boat rallies are held. We also arrange work parties around the system using our workboat, Phoenix, and give talks and presentations about the BCN to interested parties.
A recent development has been the development of a Facebook group, BCN Canal Cottages, that already has almost 900 members and has unearthed a great deal of information about the homes built for canal workers and the families that lived in them.
Website: https://bcnsociety.com
---
Birmingham Irish Association

Birmingham Irish Association is the Midland's leading charity providing support and cultural services to the Irish community. Based in the heart of the Irish Quarter in Digbeth, we reach out to all areas of the city to provide care and cultural services with the warmth and love of a true Irish family. Our aspiration is to be the service of choice for all Irish people seeking advice, support and information.
One of our most recent Culture projects is our "Irish Cultural Music Project for Schools". The aim of the project is to inspire and educate our younger generations through the medium of Irish cultural, traditional music, in addition to improving creativity, discipline, mental health and the logical side of the children's brains, the cerebral cortex.
Facebook: @BrumIrish
Twitter: @brumirish
Instagram: @brumirish
Website: www.birish.org.uk
Contact: info@birish.org.uk
---
The Birmingham & Midland Institute
The Institute has been at the heart of Birmingham's cultural life for over 150 years. Originally founded by Act of Parliament in 1854 for the 'Diffusion and Advancement of Science, Literature and Art amongst all Classes of Persons resident in Birmingham and Midland Counties', the BMI is a membership organisation which has a thriving programme of cultural and educational activities, including a wide spectrum of arts and science lectures, exhibitions and concerts. Both members and the general public are encouraged to participate. The building is also a venue for many externally-organised events and can be booked for conferences and meetings.
The Institute also owns and runs the original Birmingham Library, founded in 1779. The Library collection is gradually growing by the regular purchase of new books, principally in the field of humanities and modern fiction.
The Birmingham & Midland Institute
9 Margaret Street, Birmingham B3 3BS Tel: 0121 236 3591
Website: www.bmi.org.uk
Contact: enquiries@bmi.org.uk
---
Birmingham People's History Archive
BPHA was created in 2021 from a collection built up over many years. We have resources about the historical activities and ideas of working people in Birmingham, the UK, and across the world. The archive recently moved from Highgate to the Birmingham and Midland Institute, central Birmingham. We've developed rapidly, taking part in The National Archives digital mentoring programme, commencing cataloguing using TNA Discovery – Manage Your Collection, receiving donated materials and networking. Professional archivists who have visited consider the archive significant; they have offered advice and continued support. This summer we received the exciting news that Historic England have awarded us a grant for a project about Birmingham industrial sites. The project involves university students, retired workers, schools, and activities to discover more about our shared heritage. We have much to do, many needs, and are entirely volunteer run, but with the invaluable support of three University of Birmingham students on BPHA placement this Autumn we're making great progress. We look forward to meeting you on 25 September, and encourage future visits by arrangement.
Website – https://bpha.online. Contact – gill@bpha.online
---
The Black Country Society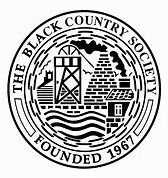 The general aims of the Society are to stimulate interest in the past, present and future of the Black Country and wherever possible, to encourage and facilitate the preservation of Black Country heritage. The Society, which now has a large membership worldwide, organises an annual programme of social activities including 'Talks' at local venues, and guided 'Walks' on evenings during the Summer months, around the Black Country and its green borderland.
The Society sponsors and publishes material by Black Country writers and researchers. It has an extensive catalogue of books on subjects ranging from humour and cooking, to industrial history and sport. Further information on all activities can to be found on the website, Facebook page and in the Society's quarterly, full colour, 96 page magazine 'The Blackcountryman'.
Website: www.blackcountrysociety.com
---
The Chance Heritage Trust

Focussing on the old Chance Glass works in Spon Lane Smethwick, the Trust aims to enrich the community with the restoration and protection of buildings and assets of cultural and heritage importance, and aims to provide the advancement of education concerning the social, economic and architectural history and heritage of the buildings in the area.​

The Trust will give financial assistance, technical assistance or business advice or consultancy advice in order to provide training and employment opportunities for unemployed people in cases of financial or other charitable need through help either in setting up their own business or through help to existing businesses.

The Trust will also provide and maintain amenities and recreational facilities for use by the wider public, provide a serviced space for where community groups may meet and carry out a variety of activities and the preservation of buildings which are of historic and architectural importance.
Email: info@chanceht.org
Website: www.chanceht.org
---
The Coffin Works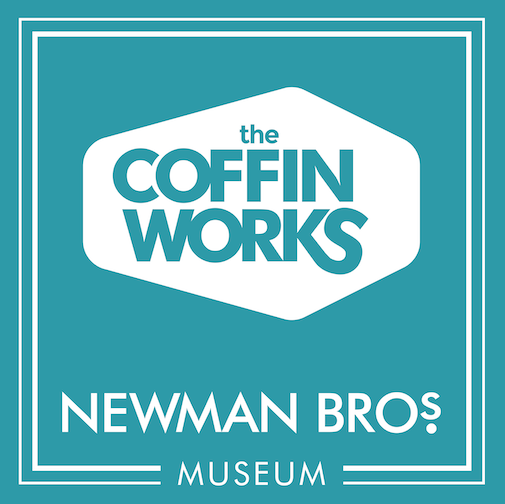 The Coffin Works is a museum in Birmingham's Jewellery Quarter. Costumed guides lead tours around the time capsule factory, where the workshops are full of original stock and tools.
Experience sights, sounds and smells of factory life, including machinery demonstrations.
Hear stories about workers, owners and the trade; how Newman Brothers' produced some of the world's finest coffin furniture for over 100 years, including the fittings for the funerals of Joseph Chamberlain, Winston Churchill and Princess Diana.
The Coffin Works is at 13-15 Fleet Street, Jewellery Quarter, Birmingham, B3 1JP
Website: www.coffinworks.org
---
Co-op History Group
Supported by Central England Co-operative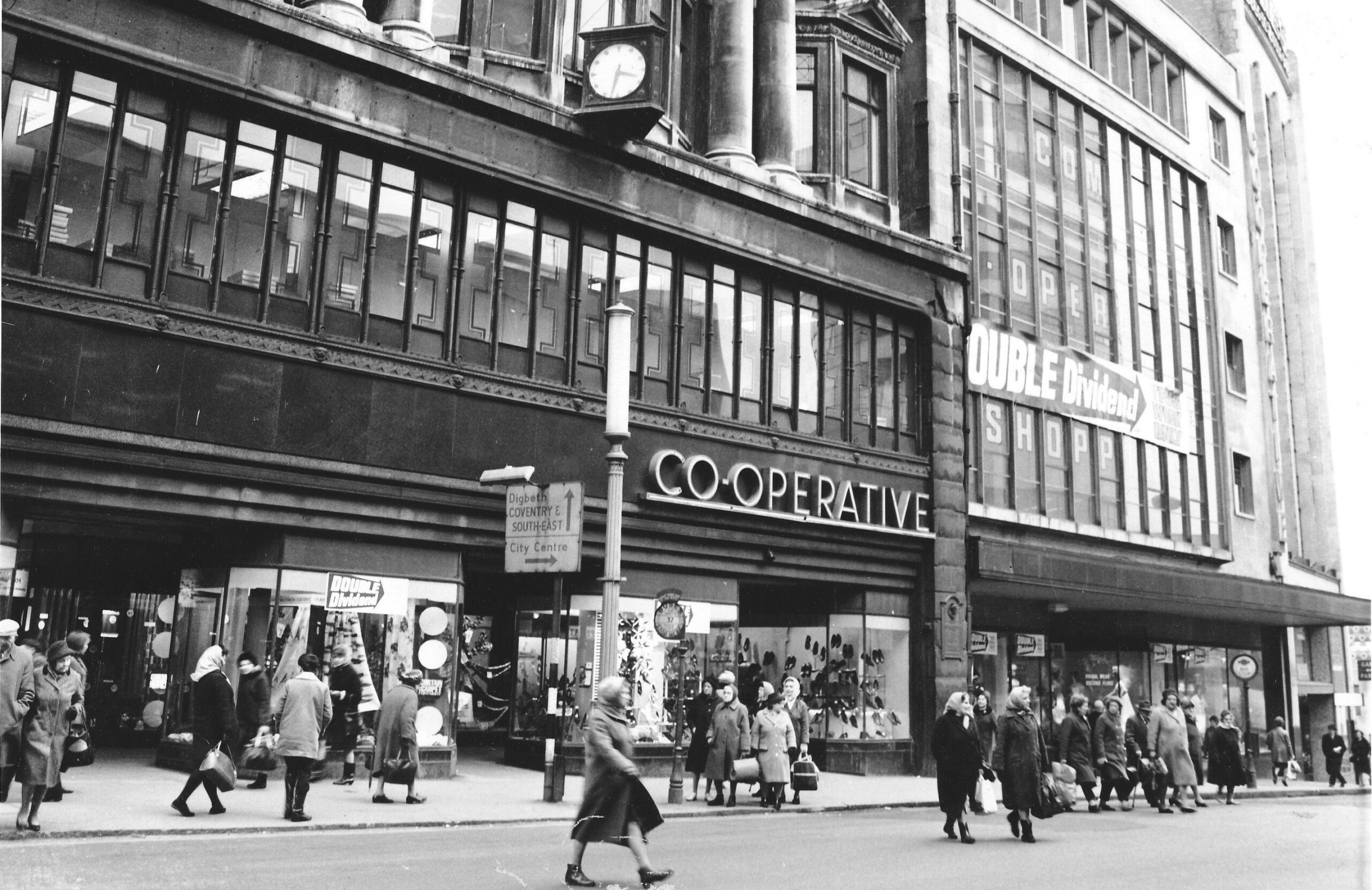 Established over 25 years ago, we are a small and friendly group of enthusiasts which meets on the first Tuesday of every month at The Friends of the Earth, 54-57 Allison Street, Digbeth, Birmingham B5 5TH. We are interested in all aspects of the Co-operative movement including retail, architectural, social and political history.
We have attended many local history fairs where our displays are always well received and our monthly meetings have featured illustrated talks by some of our members and invited guests. Over the years we have visited many places of local interest and plan to do more in the future.
For further information contact: Member & Community Relations, Central England Co-operative.
Tel. 01543 414140 or email: member.community@centralengland.coop
---
D & P Military History – Royal Warwickshire Regiment

Dave and Paul have a keen interest in the Royal Warwickshire Regiment and Birmingham in both wars. Dave has been exhibiting since 1994 and Paul joined him in 2014 at the start of the First World War Centenary. The exhibits are not just pictures, but also include artefacts and medals. We have exhibited at the city Museum and Art Gallery, Birmingham University, the Oratory, schools and church and community halls. In 2014 Dave's old school which is now Tudor Grange Academy Kingshurst built a trench in their Outdoor Learning centre. A website followed (ww1trenchexperience.co.uk) and we have guided numerous school groups around the trench. We have also visited schools and developed a WW1 and WW2 programme. In addition we have a number of 'talks' which we give to groups and societies.
Paul – Email : paul.jaques@mypostoffice.co.uk Tel: 07875 670 041
Dave – Email: david.vaux@hotmail.com Tel: 0121 246 9802
---
J. W. Evans Silver Factory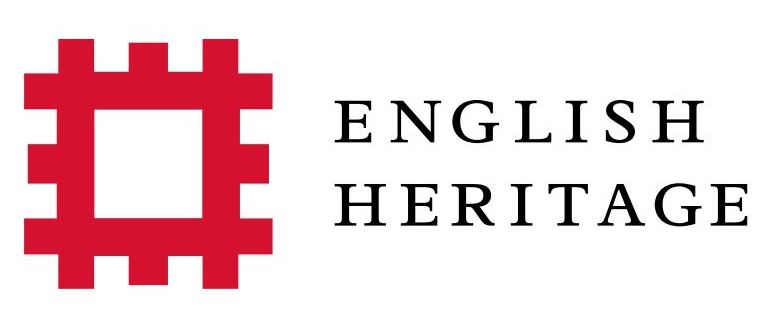 J. W. Evans Silver Factory, one of the most complete surviving historic factories in Birmingham's Jewellery Quarter! Behind the doors of four seemingly normal terraced houses is a time capsule full of thousands of dies, original equipment, stock and records of a family business with over 120 years of history.
Tour Guide Volunteers lead tours around this lost industrial world and we are currently looking for more volunteers to join our team.
Find us at: 54 – 57 Albion Street, Birmingham, West Midlands, B1 3EA
Website: https://www.english-heritage.org.uk/visit/places/j-w-evans-silver-factory/
Contact: JWEvans@english-heritage.org.uk
---
Golden Memories Family Trees and Charts
Our Family Tree Printing Service uses non fading inks and can print on a range of papers to suit your budget and we also print on canvas.
All charts are delivered personally or by Royal mail or courier, rolled and packaged in a strong cardboard tube.
We also offer a bespoke framing service.
Your tree is personally designed from your Gedcom or your paperwork.
Contact Christine at: memoriescharts@yahoo.co.uk
---
Handsworth Historical Society
Handsworth Historical Society was formed in 1952 and is proud to be celebrating its 70th anniversary in 2022. Since 1978 it has run half the building known as Handsworth Old Town Hall at the corner of Slack Lane/College Road, B2O 2JL, as a community museum. It is a Grade 2 listed cruck cottage, built around 1460, and our half was occupied until 1973. We have a large collection of books/photographs/paintings, many of which are always on display, plus various accessible records on Handsworth's rich past which help us try to deal with local and family history enquiries received from around the world.
We open to the public every month for Coffee Mornings, or at other times by appointment, and welcome school/group visits. We also have speaker meetings at a separate venue from September to May. Please contact us via our website or Facebook.
Website: www.handsworth-historical-society.co.uk
Contact: secretary@handsworth-historical-society.co.uk
---
Heartlands History Society
Heartlands Local History Society was set up in May 1993 and the society, based in Nechells, covers the Birmingham Heartlands area, which is defined as on the borders of: Aston, Gosta Green, Ashted, Vauxhall, Duddeston, Bordesley, Small Heath, Saltley, Washwood Heath, Bromford and Nechells.
We show our collection of photographs and memorabilia at exhibitions and school reunions across the Heartlands area. We have over 2000 photographs that cover schools, factories, churches, public houses, shops, streets, rivers, canals and some of the people who used to live in the Heartlands area before most of it was demolished to make way for new roads and Industry.
Email – heartlands.history@blueyonder.co.uk
Facebook – https://www.facebook.com/groups/57436771296/
---
Holy Trinity Church Sutton Coldfield Heritage Project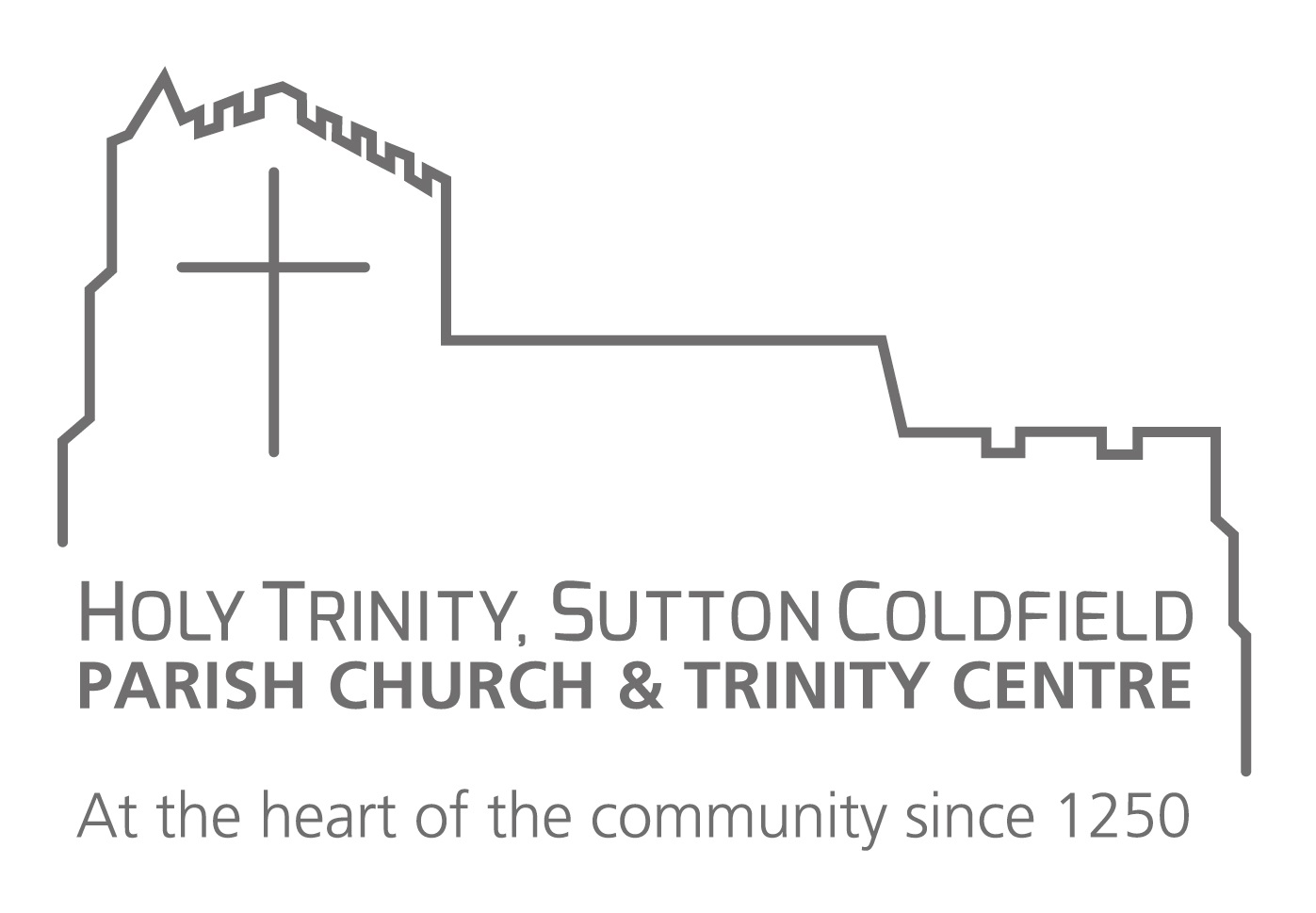 Holy Trinity Parish Church in Sutton Coldfield is a stunning Grade 1-listed building, changed in some way in every century since the first building at some point between 1200 and 1250.
Following a refurbishment programme from 2016-2018 a number of sensitive changes were made to the church interior to make the ground floor fully accessible for the first time and to create a warm and welcoming place for church and community. This was considered vital for a church at the heart of the Royal Town of Sutton Coldfield, which is also home to its most famous son and benefactor – Bishop John Vesey of Exeter – whose tomb is in the church.
A HLF grant in 2017-19 enabled the publication of a new guide book and a history book (published by The History Press), a new website with substantial heritage section, and the creation of a stewarding scheme to open the church up to visitors.
We now welcome community groups of all kinds for tours and workshops, run an annual Heritage Open Day and offer talks.
Website: https://www.htsc.org.uk/our-heritage/heritage-home/
Email: heritage@htsc.org.uk
---
Julian Saunders Postcards
Jules has been a dealer in collectables since 2004. Locally-based, he has a keen interest in Birmingham's heritage and arts. He will be offering a range of Birmingham and Warwickshire postcards and ephemera plus a range of badges, buttons and tokens.
Email – jq2utrading@gmail.com
---
Keith Clenton Memorabilia
Football programmes, books, postcards, photographs of Birmingham.
Keith also does talks, presentations and slideshows about Birmingham streets and places. Some of his titles are – Birmingham City Centre Back in Time; Lost Industries and Businesses' of Birmingham; Birmingham at War.
Contact email: k.clenton@blueyonder.co.uk
---
The Friends of Key Hill Cemetery & Warstone Lane Cemetery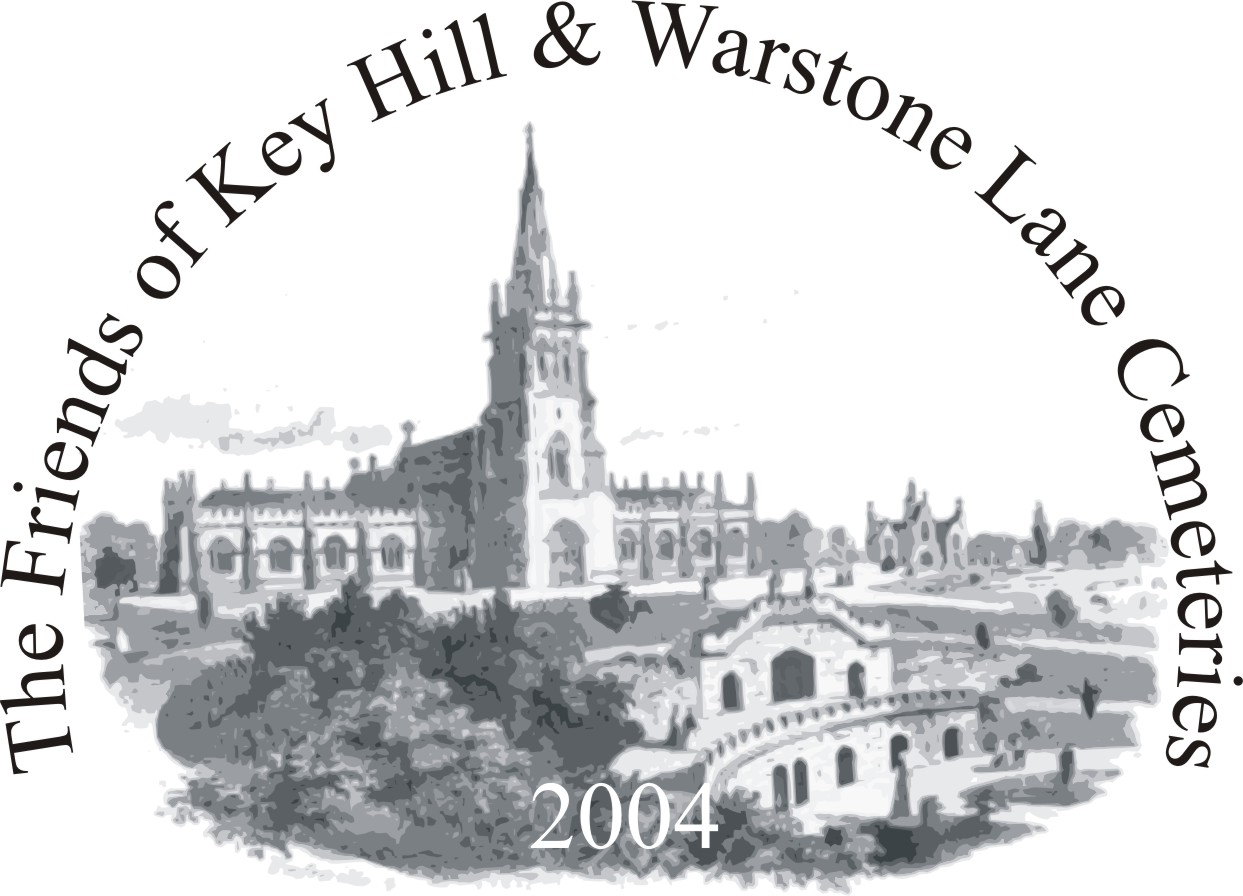 The Friends officially formed in 2004 by a small group of people who were concerned at the deterioration of the non-denominational Grade II listed Key Hill cemetery formally known as The General Cemetery and were alarmed at the potential loss of an important part of Birmingham's heritage.
In 2009 the Church of England Warstone Lane Cemetery was included, combining both cemeteries in Birmingham Jewellery Quarter, Hockley.
The Friends hold an index of burials for both cemeteries and can assist families with details of your ancestors resting place aiding your family history.
Burial records can be purchased from Midland Ancestors shop https://midland-ancestors.shop/
The Friends are the only group to maintain the cemeteries with regular litter picks and clean up days, restore gravestones, and research the lives of those who rest in these important historic cemeteries.
Guided Tours are the second Sunday of the month. The Friends have attended the Genealogy Show at the NEC, the Jewellery Quarter Festival plus Local History fairs & attend the Heritage Open Days in September. All proceeds from guided tours, sales, memberships & donations pay for the restoration of the gravestones.
Website: http://www.fkwc.org/
Contact: friends-kh-wl-cem@outlook.com
---
Lanchester Interactive Archive

The Lanchester Interactive Archive opened in 2017 to celebrate and promote the life and work of engineer, scientist and inventor Frederick Lanchester (1868-1946) manufacturer of motorcars and engines in Birmingham.
Based at Coventry University (formerly Lanchester College of Technology), the world's largest collection of his notebooks, sketchbooks, blueprints, correspondence, photographs and patents have been digitised and made available online.
From the first all-British, four-wheel petrol motor car he built with his brothers Frank and George in 1895 to innovations like a petrol-electric hybrid prototype from 1927, he was way ahead of his time in terms of automotive innovation.
His genius extended to the development of fundamental theories of flight almost a decade before the Wright Brothers, testing gliders in Olton and paving the way for design features we have only seen taking to the skies in the last 15-20 years.
Our 1932 Lanchester 15/18 car was the first model to be designed and built in Coventry by George Lanchester, Fred's brother, after the company moved from Sparkbrook in 1931 and is celebrating 90 years on the road this September.
Website: www.lanchesterinteractive.org
---
Midland Ancestors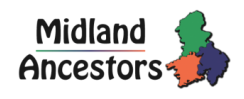 Midland Ancestors is the local family history society, founded in 1963, for those with interests in the pre-1974 counties of Staffordshire, Warwickshire and Worcestershire.
We help family historians to research the wide range of genealogical and heraldic records which are available through on-line resources, transcriptions and publications held in our Reference Library and Family History Centre in Margaret Street in Birmingham.
We further promote interest and research into Family History through local monthly meetings in our three counties, a quarterly magazine, exhibitions (such as this one) and regular visits to The National Archives at Kew.
Website: midlandancestors.uk
---
The Pen Museum
Our unique Pen Museum is based in Birmingham's historic Jewellery Quarter in a listed building that once was a pen factory. It celebrates Birmingham's leading role in the mass production of steel pen nibs in the nineteenth century when over 70% of pen nibs used in the world were made in Birmingham.
With the City, once the home of over 100 companies, employing 8,000 workers (mainly women), by visiting our museum, you will discover a wide range of fascinating objects and learn about the history of the pen trade.
Throughout our museum there are a range of activities including writing with a quill, trying calligraphy, hearing first-hand the experience of pen workers, our interactive 3D kiosk, using the art of graphology to find out what your handwriting says about your character, and helping make a pen nib on original machinery.
You can find us here –
The Pen Museum, The Argent Centre, 60 Frederick Street, Birmingham B1 3HS
Website – https://penmuseum.org.uk/
Enquiries – enquiries@penmuseum.org.uk
---
Romany & Traveller Family History Society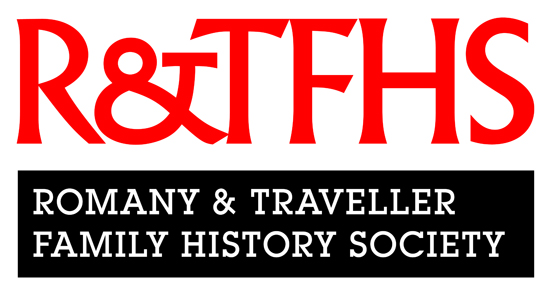 Romany Gypsy, Traveller or Fairground ancestors in Britain? Research your roots and heritage and connect with fellow enthusiasts with the Romany and Traveller Family History Society (RTFHS).

Founded in 1994, we are the only British family history society dedicated to helping members to trace their itinerant ancestors. So why search in isolation any longer? Join forces with us and make real progress.
Membership offers you:
• Four 48-page journals a year • Members-only email group • Free access to our annual conferences
Plus we offer many specialist publications including a series of more than 20 books containing the family tree of leading Romany families.
Find out more:
• Email us at enquiries@rtfhs.org.uk
• Visit our website: http://rtfhs.org.uk
• See us on Facebook: search for the Romany and Traveller Family History Society or RTFHS
---
Shirley Thompson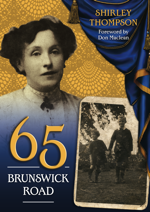 Midland-based author, Shirley Thompson, known for her biographies of several of the region's famous characters, is about to launch her new musical, '65 Brunswick Road', based upon her family saga of the same title.
Shirley, a 'chameleon writer', has produced biographies, fiction, poetry, children's books and musicals, over a 25-year period.
Her books reveal the hidden lives of Alton Douglas, Pat Roach, Eddie Fewtrell, Kash Gill and Seamus Dunleavy.
See website: www.shirleythompson.me.uk
---
Smethwick Local History Society

We're an informal and lively group, interested in any and every aspect of the past – especially the area we live in !
The Society was founded in 1984 with the aims of drawing people's attention to the history that is all around them, and encouraging research into, and conservation of, the history of Smethwick.
As a registered charity we have placed plaques on sites of interest in Smethwick, and contributed to numerous projects, both local and national, that relate to historical events and people especially those with Smethwick connections. Activities mostly take place on the second Wednesday of the month, and include visits and a guided walk as well as speaker's meetings at Bearwood Baptist Church, Rawlings Road.
Visit website www.smethwicklocalhistory.uk for membership and programme information.
---
The War Graves Photographic Project

The War Graves Photographic Project is a volunteer organisation working to photograph every war grave in the world.
This will enable families and researchers to obtain, via our website, a copy of the photograph of a grave or memorial which for many is impossible to visit.
Our service has only been made possible through the efforts of a dedicated group of volunteers, from all walks of life. They understand the need to remember those that made the ultimate sacrifice and realise the importance for families to see where their loved one are laid to rest or commemorated.
Website – https://www.twgpp.org
---
West Midlands Fire Service Heritage Group
The group consists of nine members made up of retired members of the fire service plus two from the general public all with an interest in the fire service history.
We are always looking for donations of books, photographs, equipment and also to record interesting stories of people and events that took place within the local fire service. We research the history of our brigades and answer inquiries from the general public regarding family members who have served in the brigade 1874-1941. We also attend fire station open days and local fairs.
We have a museum open to the public by appointment only (we are all volunteers so notice is required to man the museum at the moment). We have an email address so if you require any further help or information please contact the Heritage Group on heritage.group@wmfs.net
---
West Midlands Police Heritage – Steelhouse Lane Lock-up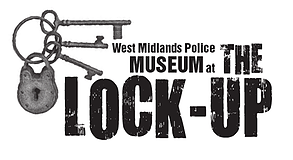 West Midlands Police are currently working on a heritage project to create a new police museum at the former Lock–Up facility in Steelhouse Lane. The heritage team currently run open days for the public in addition facilitating school visits, Brownies, Rainbows, Cubs, Scouts and history groups. The building dates from 1891 and was the main custody facility for Birmingham City Police and the West Midlands Police since its formation in 1974.
The Steelhouse Lane Lock-up was in use until 2016 and many of the original Victorian features are still present, alongside more modern custody facilities. The Grade II listed building shows how a mini prison operated in a busy city centre for well over a century.
More details can be found on our Website WMPeelers.com We are also on trip advisor as one of the best top five best attractions in Birmingham.